Company Logo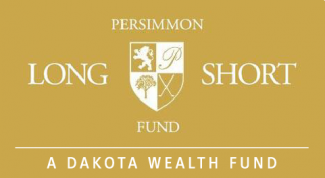 Email
info@persimmoncapital.com
Disclaimer
FUND's RISK DISCLOSURES
There is no guarantee that the fund will meet its investment objective.
Investors should carefully consider the investment objectives, risks, charges and expenses of the Persimmon Long Short Fund. This and other important information about the Fund is contained in the prospectus, which can be obtained at www.persimmonfunds.com or by calling 855-233-8300. The prospectus should be read carefully before investing. The Persimmon Long Short Fund is distributed by Northern Lights Distributors, LLC, member FINRA/SIPC. Dakota Wealth Management is not affiliated with Northern Lights Distributors, LLC.
Mutual Funds involve risk including the possible loss of principal.
The Fund will invest a percentage of its assets in derivatives and options contracts. The use of such investments and the resulting high portfolio turn-over, may expose the Fund to additional risks that it would not be subject to, if it invested directly in the securities of the underlying those derivatives. The Fund may experience losses that exceed those experienced by funds that do not use options and derivatives.
The Fund may invest in high yield or junk bonds which present a greater risk than bonds of higher quality. Other risks include credit risks and investments in fixed income securities that may be subject to default, prepayment and interest rate changes. The Fund may also invest in U.S treasury obligations and securities issued by federal agencies and U.S. government sponsorship.
Investments in foreign securities and emerging markets involve risks not generally associated with investments in securities of U.S. companies including currency rate changes, sovereign debt risk, political, social and economic conditions, accurate company information, foreign control on investment and market operations including banks and security depositories. These risks may be greater in emerging markets and less developed countries.
ETNs and ETFs are subject to investment strategy risks and expenses which are indirectly paid by the Fund. The value of small or medium capitalization equities and issuers may be subject to more erratic market movements than those of larger more established companies and issuers. Furthermore, the use short positions can magnify the potential for gain or loss and amplify the effects of market volatility on the Fund's share price.
1777 Sentry Parkway West VEVA 14, Suite 102
Blue Bell, PA 19422
United States
Company Description
We are dedicated to providing investment management and strategic wealth planning that is right for you. Simply put, we strive to be our client's trusted advisor.